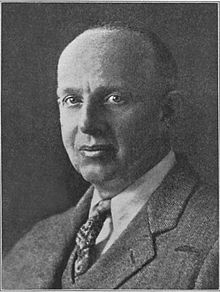 [Source]
As part of our continuing series exploring Southeast Michigan architects and Architecture, we're diving into the life and career of Wirt C. Rowland, lifelong Bachelor and creator of the appropriately nicknamed, Cathedral of Finance – Detroit's Guardian Building.
Wirt C. Rowland was a revolutionary architect of his time. He contributed more than a dozen major structures to downtown Detroit in his lifetime. His Art Deco style across the Detroit skyline is perhaps what he is best known for.
Rowland was born in Clinton, Michigan on December 1, 1878. By the time Rowland was 8 he had already taken a major interest in architecture. His first real exposure came from and issue of Harper's Magazine from June of 1883 which featured an article of England's medieval Lambeth Castle. Once Rowland had turned 19, his drafting skills were so advanced he was able to gain employment through the Detroit firm of Rogers and Macfarlane. From there, he advanced to the prestigious architecture firm of George D. Mason. By 1909, he had again accelerated his abilities and had moved into the office of Albert Kahn & Associates. There his mentors pushed him to attend the Harvard Graduate School of Design for a year (1910). Rowland's career skyrocketed to its pinnacle in the years from 1922-1930 where he was a Head Designer for Smith, Hynchman and Grylls and was the top paid designer in Detroit.
Over the years, Rowland had developed a taste for not only Art Deco, but for the Arts and Crafts motif. He was particularly drawn to the use of Pewabic tiles. His prominent style is portrayed in one of his most valued works, the Union Trust (Guardian Building). This is the case due to its advanced structural design and the beautiful ornamentation throughout.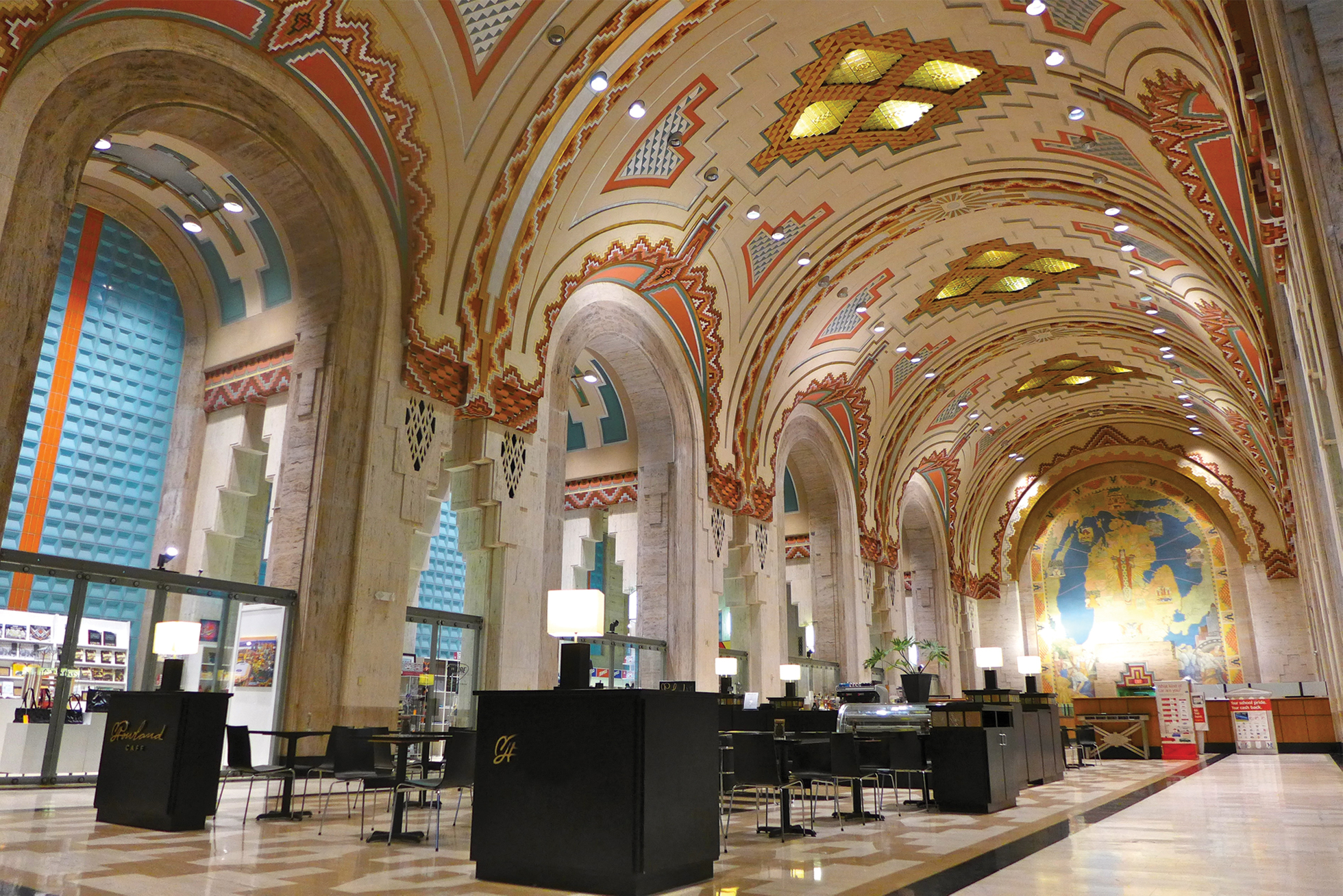 [Source]
Other notable works include:
The General Motors Building (1923)
First National Building (1930)
Buhl Building (1925)
Bell Telephone Company Building (1927), Penobscot Building (1928)
T.B. Rayl Company Building (1915)
The Buhl building, which is one of Rowland's most recognized contributions, was Detroit's very first skyscraper.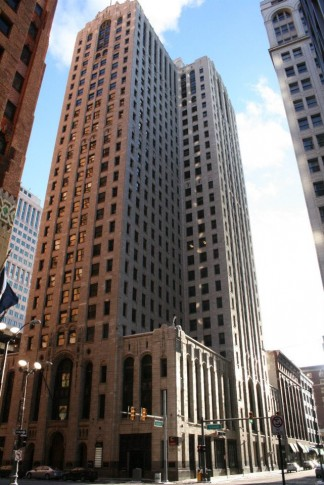 Buhl Building, Detroit [Source, Dan Austin]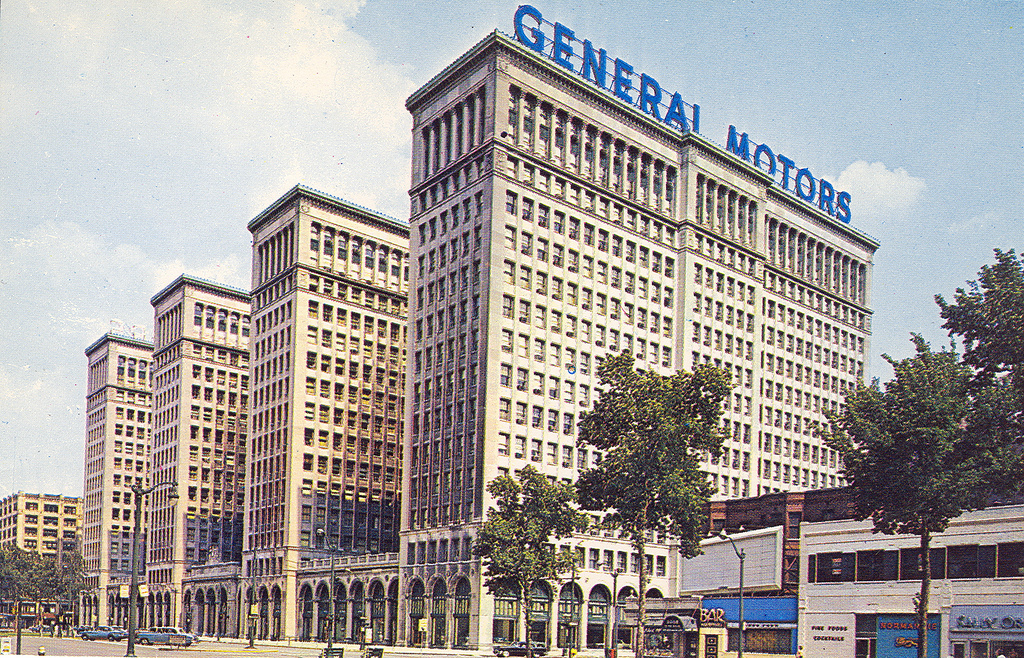 General Motors Building, Detroit [Source, Don Harrison]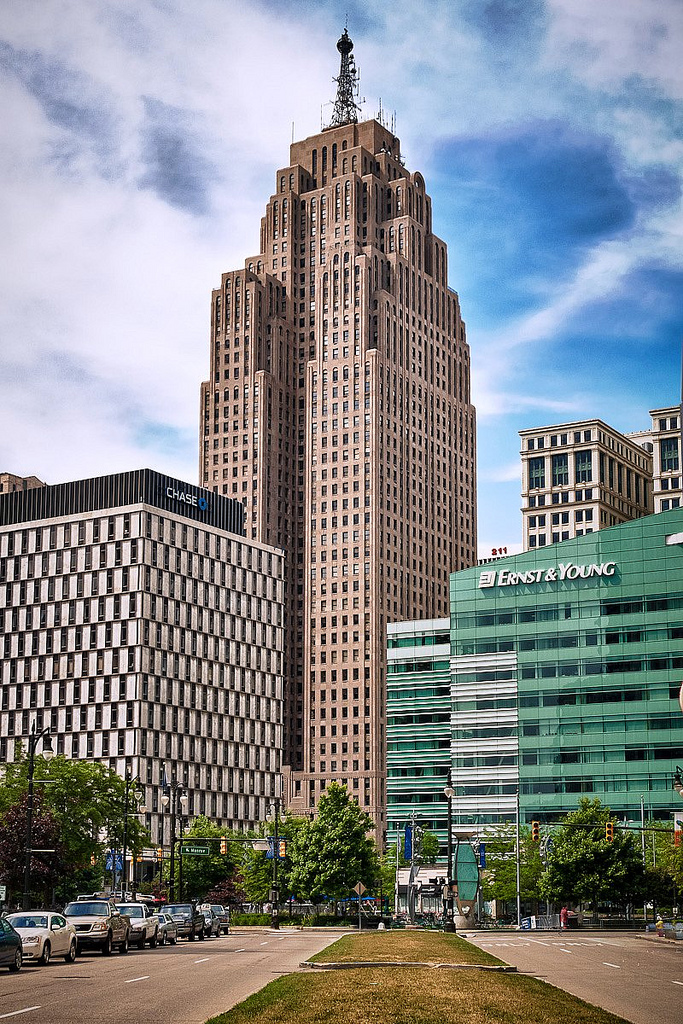 Penobscot Building, Detroit [Source, Michael G. Smith]
Rowland had other passions as well, one of them being music. He was an accomplished organist, as well as a talented singer. He avidly supported the music and theaters throughout Detroit. Rowland wrote a regular column for the Detroit Symphony Orchestra called "All the Arts". He was also a founding member of an organization called the Thumbtack Club, a group of architects and draftsmen that sponsored competitions, classes, building tours and after hours drinking parties. Rowland was also a member of two other organizations, the Pontchartrain Club and the Scarab Club. Rowland was a lifelong bachelor, who had a penchant for nice things. He had a taste for expensive clothing, frequent trips to New York and Europe and new cars (although he never drove).
In 1935, Edwin S. George hired Rowland to design a gothic cathedral (Kirk in the Hills), during which time he became very ill. He would soon die from this illness on November 30, 1946, before any revisions could be made to the cathedral.
Sources:
http://www.historicdetroit.org/architect/wirt-c-rowland/